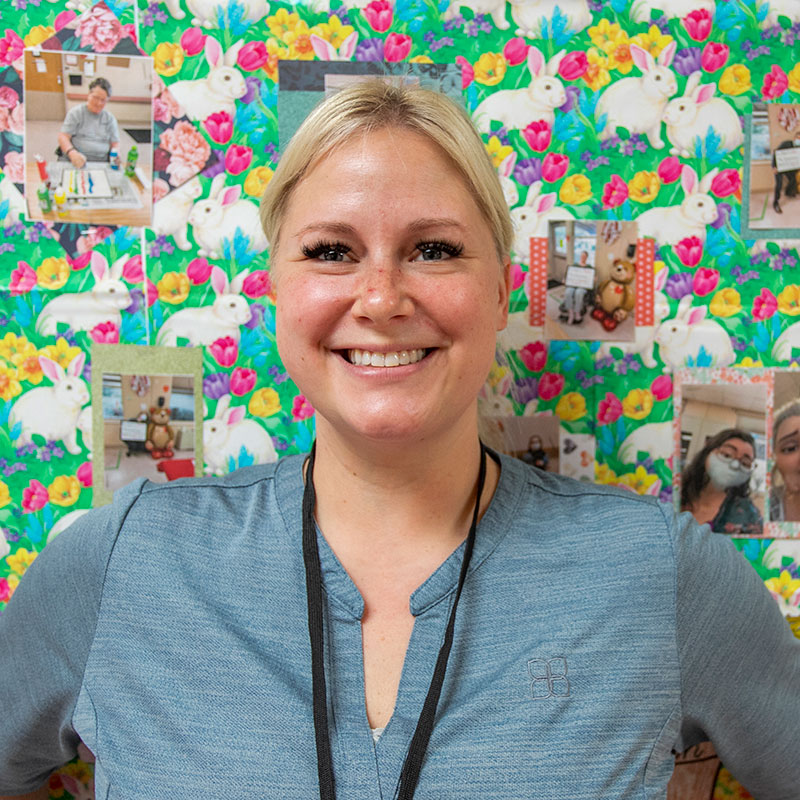 World of Difference
Our goal is to help our residents continue to live meaningful and fulfilling lives during their stay with us. Their happiness and well-being are our top priorities. To accomplish this, we rely on the help and support of our local community and people like you who volunteer.
Volunteer involvement can make a world of difference in the lives of our residents. By talking, listening, sharing experiences and participating in activities or events, volunteers touch the hearts, minds and spirits of our residents. Our volunteers are critical to the success of our mission. When you join us as a volunteer, you will be a part of a dedicated team working to promote health, enhance well-being and enrich lives.
Now accepting new Auxiliary and Foundation Group Members. Meetings are generally held at Clatsop Care Health & Rehabilitation Center, 646 16th Street, Astoria. Clatsop Care Auxiliary is an independent group that meets once each month to plan fundraising events like Gift Basket Raffles, Bake Sales, Rummage Sales and Car Washes. The members also support our Life Enrichment/Activities for our residents as well as supports our staff. Call: 503-325-0313 and ask for Mike Martin at extension 1207. Clatsop Cares Foundation is looking for new Board Members. The Foundation helps with fundraising, applying for grants and is set up to receive donations and assets given to Clatsop Care Center Health District.
How to Become a Volunteer
To become a volunteer at Clatsop Care Health & Rehabilitation Center
Volunteer Opportunities
Review the various Volunteer Opportunities available and indicate on your application how you would like to be involved
Background Check
Consent to a criminal background check and TB test (provided by Clatsop Care Health District at no cost to the volunteer)
Interview
Attend a one-on-one interview with the Quality of Life staff
Confidentiality Agreement
Sign a Confidentiality Agreement
Resident's Bill of Rights
Sign our Resident's Bill of Rights
Program Approval & Assignment
Receive approval from an Administrator and get instructions to start on a program mutually agreed upon or assigned.
Once your application has been received, our quality of life staff will contact you for a brief interview. During that time, you will be provided with additional information about volunteering at Clatsop Care Health & Rehabilitation Center along with a tour of our facility.
Benefits of Volunteering
Here are just a few reasons why people volunteer
To make a difference in someone's life
To share expertise and keeping skills current
To meet new friends
To develop leadership, communication and team-building skills
To gain work experience
To build self-esteem and self-confidence
To earn academic credit
To build your résumé
To experience new opportunities and challenges
To live a creative and fulfilling life!
Volunteer Opportunity Request Form
Volunteering is an important and essential part of our community. If you're interested in volunteering at one of our communities, please fill out this short survey: