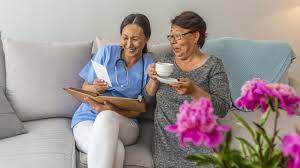 Independent Living at Home
Clatsop Care In-Home Care is designed to support independent living at home. Our in-home care program can satisfy a range of needs, whether a client is recovering from surgery, needs short-term post procedure care following many medical or dental procedures, needs help with medications and doctor appointments, or requires assistance with routine tasks while his or her primary caregiver is away.
Our services are tailored to meet each client's individual needs, at any age and any stage of life.
Our care providers are screened, trained, tested and supervised. They include registered nurses, certified nursing assistants, trained caregivers and companions. Our agency is registered and licensed by the State of Oregon, and our staff is bonded and insured. We provide services day and night and serve clients throughout Clatsop County.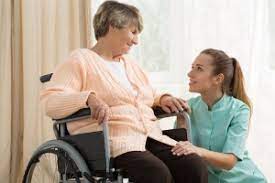 Companion Care
A companion provides social interaction and reassurance for a client who lives alone or whose primary caregiver is temporarily absent. A companion can assist with light housekeeping, laundry, menu planning and meal preparation, and may also provide transportation and assistance for shopping, errands, and medical appointments.

Caregiver (Certified and Non-certified)
A caregiver provides the same services as a companion and also assists with self-administration of medications and personal care tasks, such as bathing, grooming, dressing and hygiene. A certified caregiver has additional training and experience to assist with personal care activities, post-surgical care and more complex medical needs.
Medication Services
Medication services are available at varying levels and are provided under the guidance of a registered nurse. Services may include reminders for and assistance with self-administration of medications, assistance with medication management through set-up and monitoring, and medication administration by a trained caregiver.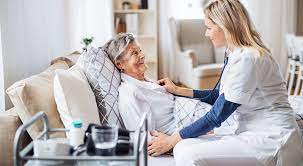 Nursing Services
A registered nurse may carry out specific tasks for in-home services clients whose medical conditions are predictable and stable. The nurse may conduct assessments and monitoring, as well as assign specific nursing tasks, including diabetic insulin injections, tube feedings, wound dressing changes and tracheotomy care.
Clatsop Care In-home Services are tailored to meet your specific budget, whether on a short- or long-term basis.
In-Home Care services may also be covered through Medicaid and VA benefits.