Clatsop Care Retirement Village
Residents of Clatsop Care Retirement Village represent a broad range of couples and individuals, from fully independent seniors to those requiring moderate assistance with day-to-day activities. Many times, new residents discover people they already know at CLATSOP CARE Retirement Village, and old friendships become new again.
Three different floor plans are available, including a studio (336 square feet*), a one-bedroom unit (504 square feet*), and a two-bedroom unit (832 square feet*). All units feature kitchenettes and are clustered in neighborhoods.
*All measurements are approximate
All residents enjoy the following amenities at no additional charge
24-hour staffing
Three nutritious meals per day, plus snacks
Utilities and satellite television
Weekly housekeeping and routine maintenance
Scheduled transportation
Social opportunities and planned activities, including exercise programs
Basic health monitoring
Neighborhood kitchens and laundry facilities
The following services are available for an additional charge
Special diets
Assistance with daily activities
Assistance with transfers
Incontinence and bowel care
Insulin injections
Blood sugar monitoring
Nutrition and/or fluid monitoring
Medication management and appointment scheduling
Health intervention and preventive skin care
Mealtime reminders and safety/security checks
Laundry service
Additional housekeeping services
Outpatient therapy
Hospice/end-of-life care
Personal fitness programs
Transportation via Dial-a-Ride
The staff at Clatsop Care Retirement Village includes several individuals who have been on the team since the building first opened in 1999. While not required, many members of the staff are licensed. All receive pre-employment training and have access to continuing education opportunities. We also have a registered nurse and chef onsite.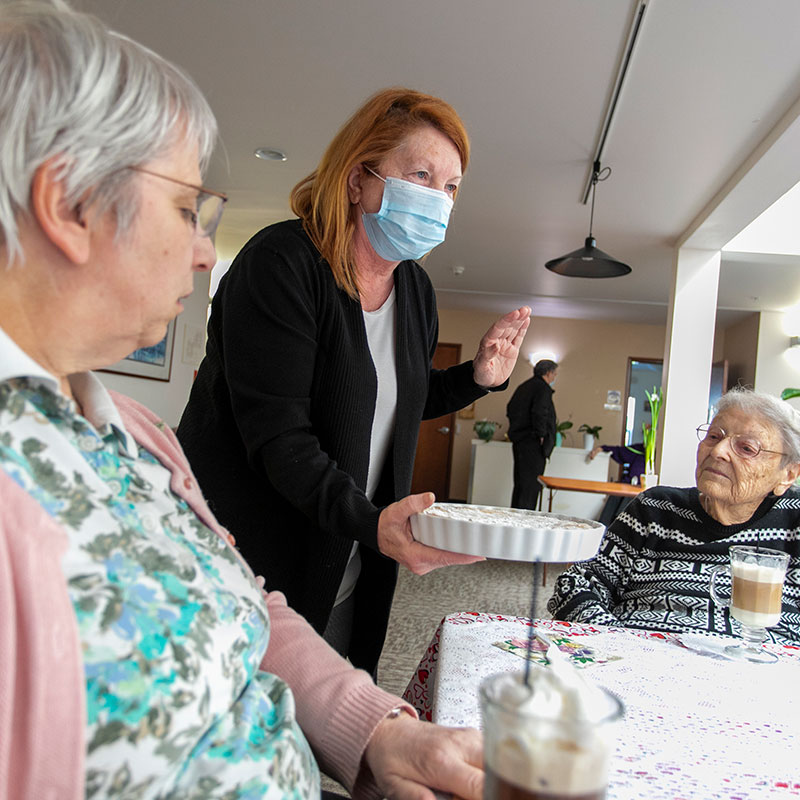 Easy for Clients and Residents
Costs vary by the size of unit and any additional services that are provided. An assessment will be conducted prior to move-in, and on a regular basis thereafter in order to adjust service levels and charges as required. We encourage prospective residents to get on our wait list as soon as possible, even if transitioning to the Retirement Village is not expected for up to a year. We maintain a separate wait list for each unit type, and the typical wait is six to 12 months for a unit to become available.
Because our services are connected through the Health District, it's easy for clients and residents to transition between care programs as their needs change. Call us to discuss your care needs.