Clatsop Care Health District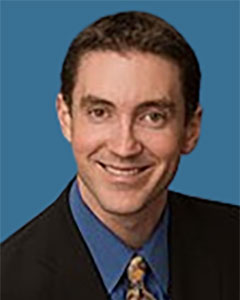 Mark Remley
Chief Executive Officer
Mark Remley's client needs come first. This "client first" reality makes Mark and Aidan Health Services different than other health services management companies in the following ways. As Mark works with clients, he helps clients: return or strengthen facilities to financial stability, invest in resident care, and establish board trust. Mark has successfully returned dozens of long-term, post-acute care, non-profit facilities to profitability. He is a successful independent owner operator of skilled nursing facilities and has 20 years of experience leading and managing in both large and skilled nursing and assisted living communities. He obtained a Bachelor of Science degree from Oregon State University in Healthcare Administration.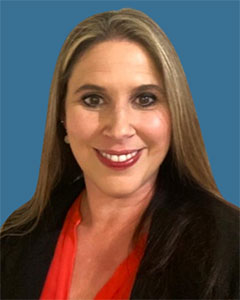 Kimberly Sornson
Regional Director of Operations
Dedicated professional offering an extensive 20 + year career in directing and improving all areas of operations within fast-paced healthcare and senior living environments. Intuitive leader with expertise in human resources, performance management, culture change, systems, and policy and procedure development. Extensive experience in proven best practices that assure quality, encourage staff growth and productivity, and improve financial performance and operational growth. She has a degree in Psychology from the University of Oregon.
Michael Kerwin
Chief Technology Officer Clatsop Care Health District
Michael participated in the CNA certification class at Clatsop Care Center in 1997. He began working at Clatsop Care Center January 1, 1998, as a CNA. Job responsibilities at the District have included Certified Nursing Assistant , restorative aide, therapy aide, activities director, durable medical equipment purchasing, repair and maintenance. He was promoted to Chief Technology Officer in 2002. When not working at Clatsop Care, he likes the outdoors and the woods, whether clamming, fishing, mushroom picking, or target shooting.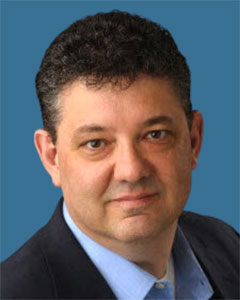 Michael Martin
Marketing and Communications Director Clatsop Care Health District
After being a corporate sales and marketing road warrior for 25 years for tech companies as well as advertising and marketing media companies, Michael wanted to slow things down. He and his wife had been visiting the Oregon Coast for 30 years when a job opportunity came up at EO Media Group, owner of the Daily Astorian. When the position at Clatsop Care came up, he decided to do something to give back to the community. When Michael is not talking about the District to community members you can find him playing music or just enjoying our great wildlife and natural wonders.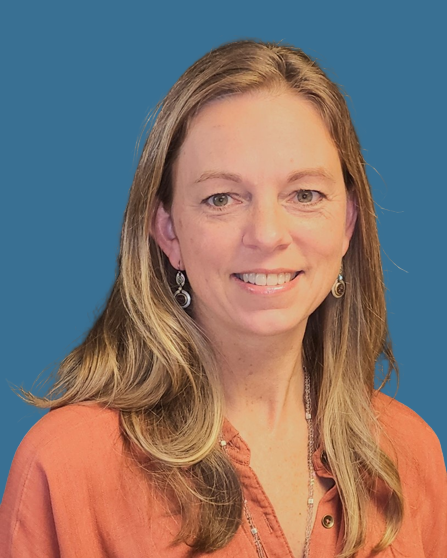 Melissa Schacher
District Billing Specialist Clatsop Care Health District
Melissa was originally brought into the Clatsop Care family back in 1993 by Anita Schacher, the Administrator of Clatsop Care and Melissa's Mother-in-Law. After two years Melissa moved away, but she returned to the Health Care District in 2012 after running her family household and raising three daughters with her husband Michael. Melissa loves the work she does and has a passion for helping people navigate the chaos of health care finances. Melissa is a true local – born and raised in Astoria. Melissa and her husband enjoy hiking, camping, and spending time with family.
Health and Rehabilitation (Skilled Nursing)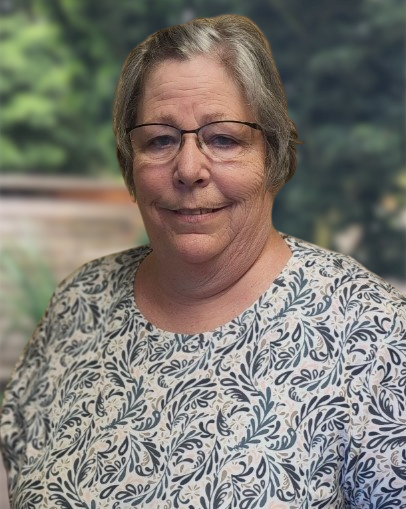 Melissa Manning
Director of Nursing Services Clatsop Care Health & Rehabilitation
Melissa Manning RN has been in the healthcare field 33 years. She started working as a CNA, went to Clark College in Vancouver, WA to obtain her degree in Associate of Applied Science in Nursing. She then obtained her nursing degree with a goal of working with the geriatric population. She worked in care centers her entire career in different roles including Floor Nurse, Resident Care Manager, MDS Coordinator, Staff Development/Infection Control Nurse, Director of Nursing (DNS), and Nurse Consultant. After several years traveling as a nurse consultant she made the decision to get off the road and accepted the DNS position here. Clatsop Care is a small facility that allows nursing to provide personalized care to all our residents. Melissa states, "It is wonderful to work with such a dedicated team. My goal now is to retire from Clatsop Care Center in a few years, ending my career in the field of nursing I love."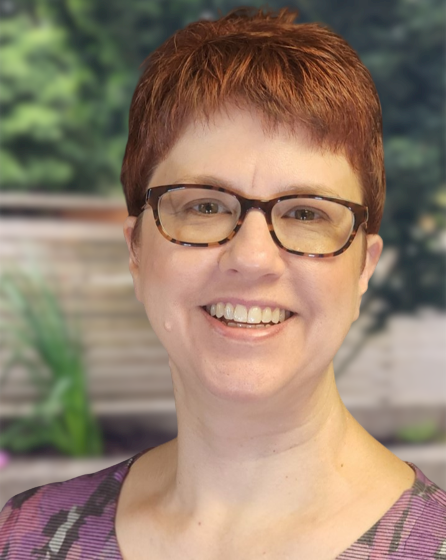 Michele Coon
Social Services Clatsop Care Health & Rehabilitation
Michele was born and raised in the Sacramento region of California where she developed a love for theater and music. Michele attended California State University, Sacramento and earned a Bachelor of Arts in Child Development, a Master of Arts in Education with an emphasis in Special Education, as well as a Level II Education Specialist Teaching Credential. Michele was a Special Education teacher for 14 years; she had the joy of spending one year of her career in Skopje, Macedonia where she worked at Nova International School to develop the first special education program in their country. In 2017, Michele left the field of education to continue her education Michele graduated from Arizona State University with a Master of Science in Social Work. She has worked at Curry General Hospital in Gold Beach, OR as a Discharge Planner and a Behavioral Health Consultant. She has also worked in Gresham, OR at Albertina Kerr Centers, working as a Child and Family Therapist. She then accepted the position here as Social Services Director and moved to Astoria (and she is loving it!!). Michele collects recipes and cookbooks from her travels and enjoys being in the kitchen cooking and baking. She is excited to embark on this new adventure as Social Services Director here at Clatsop Care, especially the opportunity to get know all the awesome residents and their amazing families.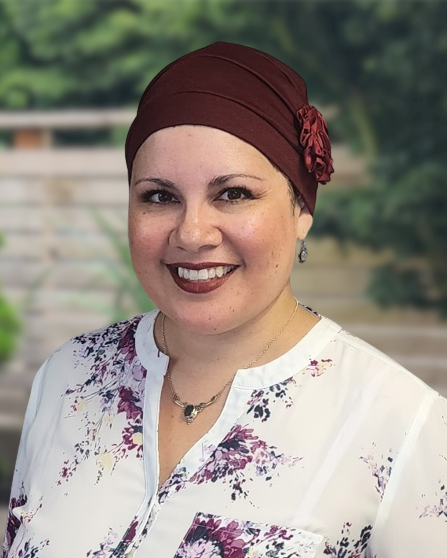 Monica Haines
Medical Records Director / Admissions Coordinator
Monica has lived in Clatsop County for 23 years and has over 20 years' experience in the Medical field as well as the Health and Wellness industry. She holds certifications in General Office and Certified Nursing Assistant (CNA) from Clatsop Community College, has an AA in Liberal Arts & Sciences from Southern New Hampshire University and has certifications in Personal Training and Nutrition. She just completed AHIMA's continuing education certificate in ICD-10 coding. For personal enhancement, Monica is currently taking courses on herbalism, aromatherapy, and massage. Monica is a spiritual person who loves art, reading, culinary arts, free-style dancing, martial arts, and the outdoors. Monica states, "I feel blessed to take all the education and experience I have gained through the years and apply them to a position that provides a much needed service to our senior community. Our residents rely on us to provide the best care in all aspects of this stage in their life, and I am honored and dedicated to provide the utmost quality of service from my department."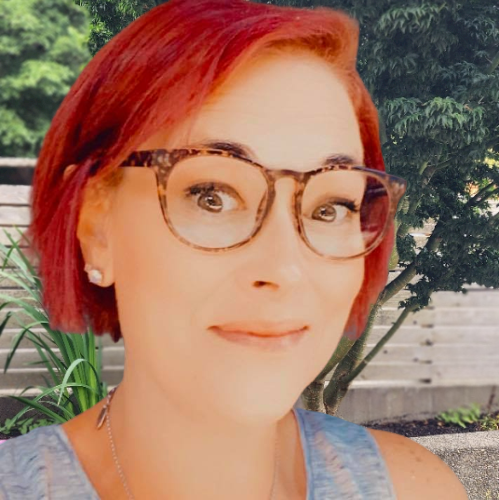 Jade Rainaud
Activities Director
Originally from New Hampshire, Jade eventually moved to the west coast. She has an Associate's Degree in Healthcare Administration and is also certified by the State of Oregon as an Activity Professional. Jade has had many different positions with Clatsop Care Health District. She started seven years ago at the Memory Care Community as a Personal Care Aide and Activity Assistant. She then moved over to the Health & Rehabilitation Center she operated the front desk, then moved into Human Resources, Laundry/Housekeeping and most recently as the Activities Director. When not working, Jade loves spending time with her kiddos and cats.
Jade says, "The RESIDENTS are why I love working at Clatsop Care."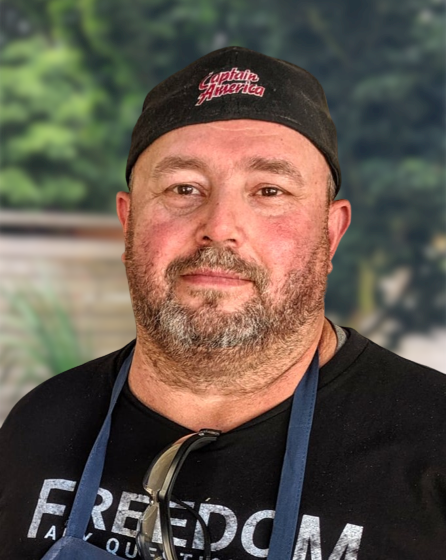 Shane Watson
Maintenance Director Clatsop Care Health & Rehabilitation
Shane Watson has served as the Maintenance Director of Clatsop Care Health and Rehabilitation Center for over 5 years. A 20-year veteran of the logging industry, Shane comes to CCHR with a sound knowledge of mechanical systems maintenance and leadership skills. His dedication to his role is rooted in the fundamental concept that we keep the residents at the core of what we do. "I come here every day for the people upstairs. We do it for them."
Originally from Packwood, WA Shane is an avid outdoorsman and enjoys hunting and driving his jeep deep in the countryside whenever he can. You can often find Shane and his wife Melissa at the beach cooking over an open fire and watching the sunset.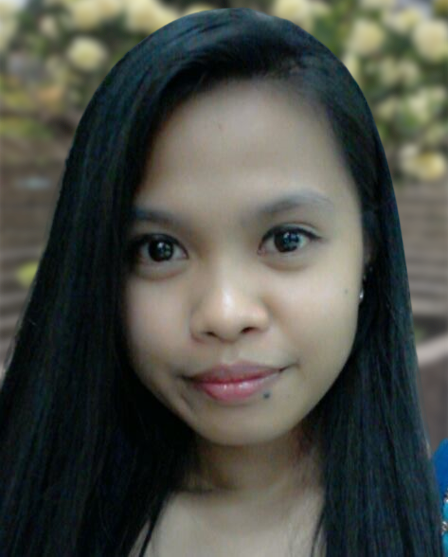 Ginalyn Summers
Dietary Manager
Born and raised in the Philippines, Ginalyn came to the United States 11 years ago and is a Certified Dietary Manager which required a 15-month training program. Her "can-do" attitude is contagious throughout Clatsop Care Health & Rehabilitation as you will find always pitching in to help in all areas needed like Caregiving, housekeeping, or laundry. When not working, you can find her fishing, clamming, crabbing, shopping at Asian markets and goes to car meets and car shows. Ginalyn says that she like Clatsop Care because, "I have flexible hours. We have good benefits, and everyone is friendly. It feels like a family environment."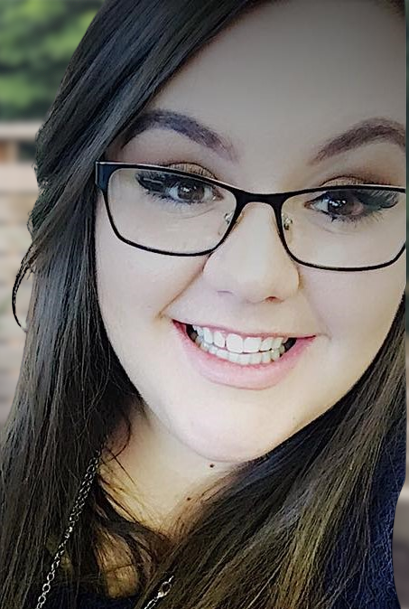 Danielle Sampson
Front Office Manager Clatsop Care Health & Rehabilitation
Danielle has worked in both retail settings as a manager at Petco and then in a few office settings. Born & raised in Astoria, she grew up participating in 4-H & FFA showing horses, cattle, sheep, and participating in numerous county wide community service projects. She currently has three dogs, two foster kittens, and two horses. She is also a huge history geek and loves learning about local history. In her spare time, you will catch her out enjoying the beach or forest, perusing a museum and at the barn with the horses. Recently engaged, with a planned wedding in October 2022. Danielle says, "I am really enjoying being able to be a part of the Clatsop Care Health District and love working with so many knowledgeable and helpful people!"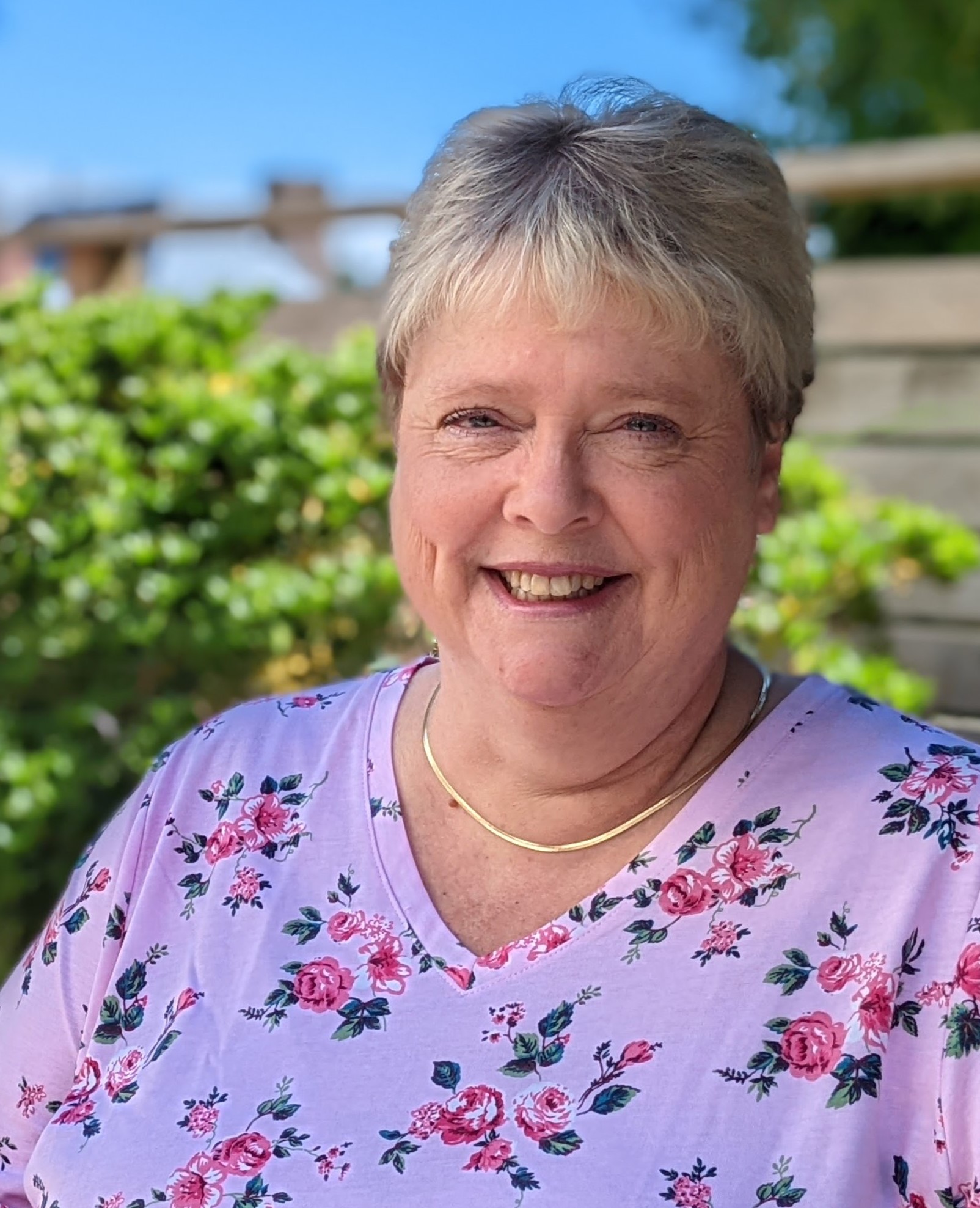 Debi Martin
Administrator for Clatsop Care In-Home Services
Debi is a Clatsop County native. She began her career as a Certified Nursing Assistant 40 years ago. In 2000 she joined Clatsop Care as a Certified Medication Assistant, then a Certified Nursing Assistant and ran the Restorative program. In 2005 she put together the In-Home Care Services at Clatsop Care and now serves as Director. She has been married for 40 years and her family is her hobby with two grown children and two grandkids. Debi says, "I like that the District is all inclusive as well as diverse with clients as well as employees with room to grow in every department and facility."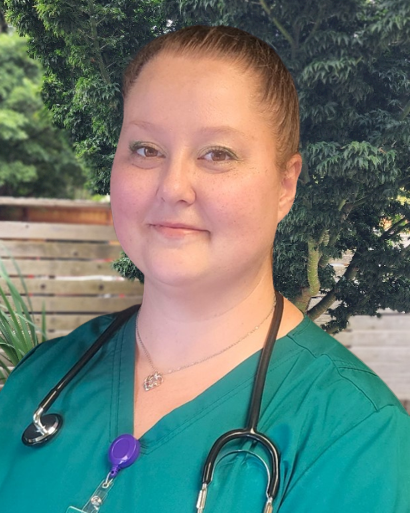 Jessica Fike
Assistant to Director, Clatsop Care In Home Services
Jessica was born and raised in Central California. She has been interested and working in the health field since high school. She is currently enrolled in the CNA program at Clatsop Community College. Her priority is family time when not working and she coaches her son's athletic sports teams whenever possible. Jessica loves to be around any water and enjoys camping, gardening, working in her yard, traveling short distances and working on her cars. She looks forward to growing new positive relations with her peers around Clatsop County and inside Clatsop Care Health District.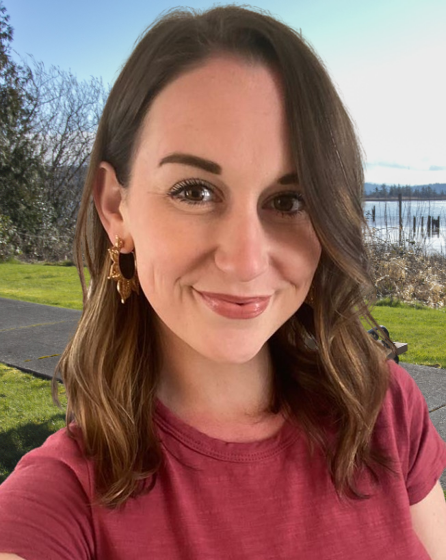 Lauren Beard
Administrator for Clatsop Care Retirement Village
Lauren started at the District in 2018 as an Activities Director. She then became a Resident Services Coordinator and after that, Lauren became an Administrator at another company. She came back to Clatsop Care Retirement Village as the Administrator in 2021. She has stated, "I fell in love with working around and serving the wonderful residents and have never looked back!" Prior to working at the District, Lauren was a Physical Therapy Aide and a Recreation Supervisor. She got her degree in Kinesiology/Exercise Science and Human Biology from Western Oregon University. When not working you will find Lauren fishing, exploring new towns, pursuing yard sales, and spoiling her rescue dog Rex.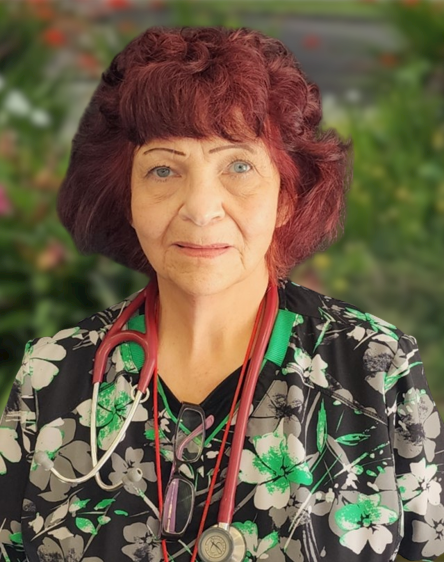 Heidi Haney
Faculty Nursing
Heidi was born in New York, but spent her childhood in Minnesota. She has lived in many Western states because her husband was in the Army where she spent four years in Germany. She has been a nurse for over 30 years working in many areas of healthcare. Heidi has been the Director of Health Services at Clatsop Retirement Village for a little over four years. Her passion is traveling which is what she plans to do when she retires later this year (2022). Heidi enjoys reading, and spending time with her grand children. According to Heidi, "The close relationship that is formed with our residents is my favorite part of my job, not to mention the close relationships made with my co-workers."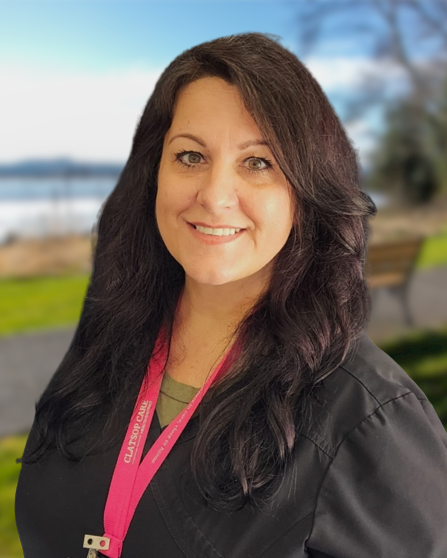 Christine Bivans
Health Services Coordinator
Christine moved to Astoria when she was 12 from Santa Cruz, California. She has been  with Clatsop Care for over 20 years and started as a Certified Nursing Assistant (CNA), then became a Certified Medicine aide (CMA), eventually earned her CNAII, became the Resident Services Coordinator and is now the Health Services Coordinator. If you ask her what she likes about working at Clatsop Care she would say "I love the residents and our staff. The elderly is where my heart is."  She enjoys clam digging, hunting, spending time in the woods and with her grandkids.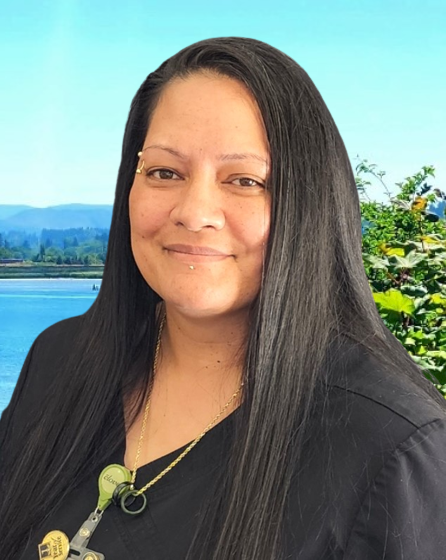 Nana Tuimato
Resident Services Coordinator
Raised in West Covina, California, Nana also lived in Hawaii and Samoa. She eventually ended up in Tillamook where she was a supervisor for 12 years at the Griffon House. While at Clatsop Care she has been a Caregiver, Medicine Tech and now is the Resident Services Coordinator. Nana says that "I really enjoy our residents and staff." When not at Clatsop Care, nana likes to spend time with her husband, four children and family​.
Celene Edmonds
Activities Director
Celene was born and raised in Oregon. Before working at Clatsop Care, she was a District Sales Manager for Spirit Halloween Stores and a District Senior Employment Specialist for Goodwill Industries. She will celebrate her one year anniversary with Clatsop Care Retirement Village in September, 2022. When she is not busy as Activities Director, you will find her training for a marathon. She recently qualified for The Boston Marathon and is also a two-time Ironman finisher. Celene says that, "What I like most about working here is collaborating with my team, getting to know the residents and developing and nurturing those relationships. I love bringing culture and new things as well as providing the resident's with their favorite activities."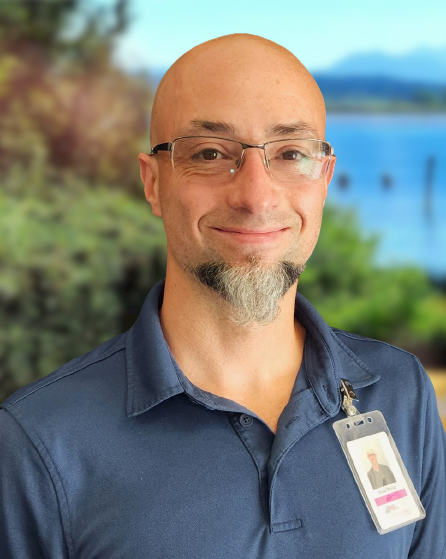 Mike Wylie
Maintenance Supervisor
Mike was born in North Carolina and originally moved to Portland, Oregon eventually settling on the coast and Astoria. Prior to working for Clatsop Care, Mike was at Fred Meyers for ten years and was a manager. After work, you can find Mike skateboarding, working out, riding motorcycles or off-roading. Mike says, he really likes the residents and the people he works with at the Retirement Village.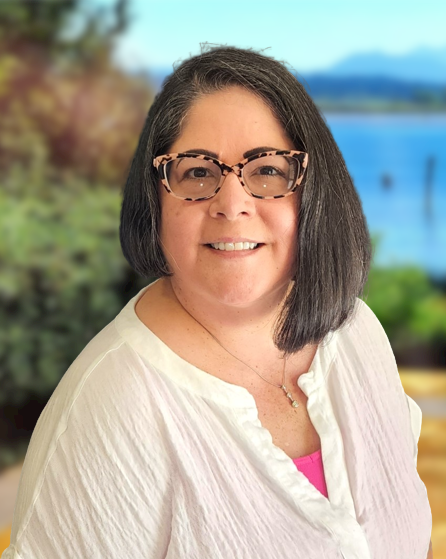 Laura Curcin
Front Office
Originally from Southern California's San Bernadino/Redlands area, Laura moved Oregon's North Coast in 2012. She originally started her career in substance abuse treatment centers in finance and human resources. She joined Clatsop Care in 2019. When Laura is not at work, she enjoys attending movies, collecting miniature Legos and beach combing.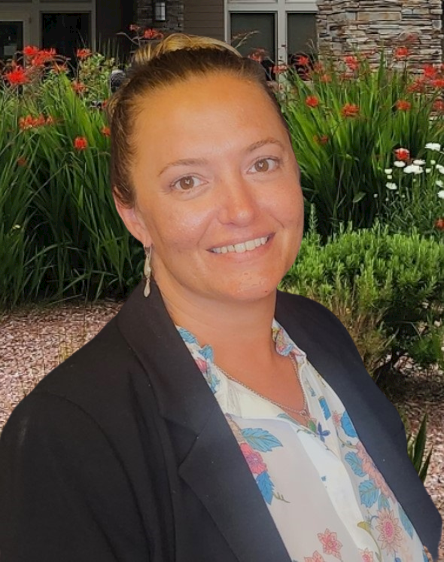 Hannah Ross
Administrator for Clatsop Care Memory Community
Hannah grew up in Eastern Washington where she graduated from Wapato High School. She then went to Kirkwood Community College in Iowa City, Iowa where she became a Certified Nursing Assistant and earned an Associates of Science.  After living in the Midwest for 13 years, she moved to Astoria, Oregon and started working at Clatsop Care Memory Community and attended Clatsop Community College to get her CNA2 in through Clatsop Care Health District's partnership with the college.  In total, Hannah has worked with dementia residents for eight years and in the health field for 15 years.  When not at work she enjoys camping and spending time with her family.  According to Hannah, "You must love what you do. So do what you love."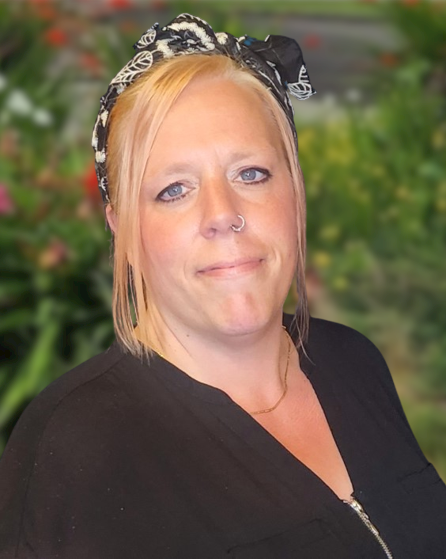 Teresa O'Donnell
Resident Care Coordinator Clatsop Care Memory Community
Teresa is a local native from Seaside who has been with Clatsop Care for six years. She started out as a Caregiver. Prior to working at Clatsop Care, she worked a non-profit agency that housed developmentally disabled adults where see started as a Caregiver and worked her way up to being a group home manager and a case manager. Teresa was recently married and has three children and one grandchild. She says, "Clatsop Care provides the opportunity to advance in your career and there is a feeling of family I have with my administration team. The heart and passion that we have for the residents is wonderful!"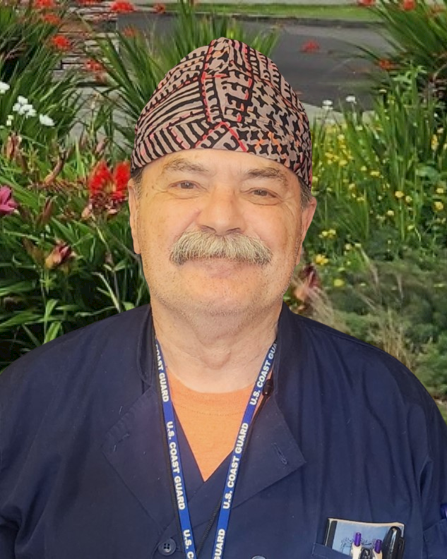 Ken Raymond
Dietary Manager
Originally from Crookston, Minnesota, Ken started Navy boot camp in San Diego, CA only two weeks after graduating from high school. He was stationed on an aircraft carrier in San Diego and began training to become a cook. He has been stationed in Bremerton Washington and in Atsugi Japan. He then joined the U.S. Coast Guard where he got assigned to the USCGC Polar Star, an icebreaker, and did deployments to Antarctica, and a the Artic. Ken was promoted to Chief Petty Officer, then Senior Chief and retired in 1997. During his active-duty years Ken was in Food Service, from galley cook up to Food Services Officer at various units. After retirement Ken attended the Sheriff's Academy and was a Deputy for several years. Eventually, he moved to Oregon, where started working for the Clatsop Care Health District. Ken says, "I really enjoy working at an elder care facility because I get to interact with the residents, who I see as living history. Everyone has a different course through life's experiences, different tales, stories."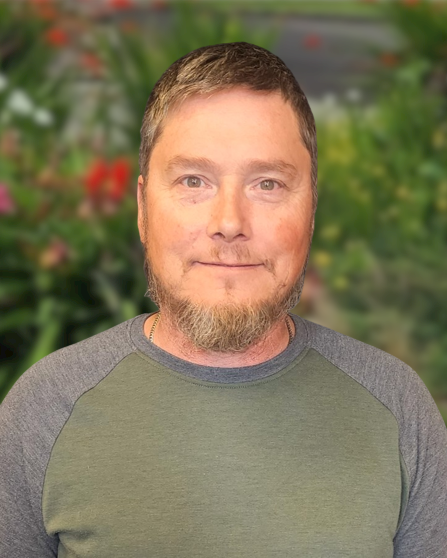 Larry O'Donnell
Maintenance Director
Larry comes from the Spokane, Washington area. His experience spans across working in a sheet metal shop, a logging truck outfit, being a mechanic doing fleet maintenance on equipment, and a dairy farm mechanic on all sorts of different equipment as well as being a handyman. When he is not working on maintaining Clatsop Care Retirement Village, he enjoys riding motorcycles and working in the yard. He has been with Clatsop Care since 2018 and says, "I like the residents . We're all kind of family here."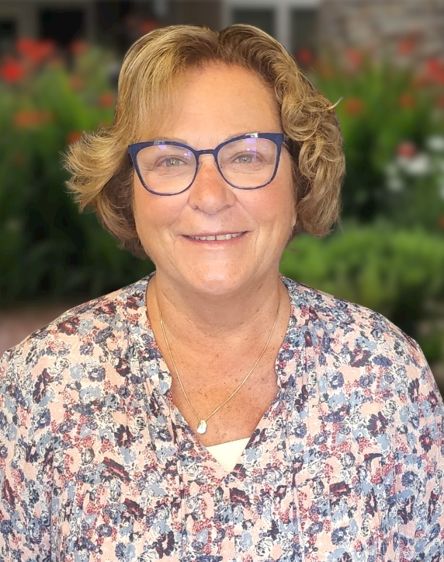 Sue Wiegand
Administrative Assistant/Front Desk Manager
Sue originally grew up in the Portland area and graduated High School from Saint Mary's Academy. She graduated College from Gonzaga University in Spokane, WA. Sue has worked in the medical community for over 35 years, moved to the North Coast five years ago and has worked at Clatsop Care for almost five years. She is married is a mother, and grandmother. When not working Sue loves traveling and spending time with my family and friends. Sue says, "I enjoy working in an environment that I believe is helping families care for their loved ones and I really enjoy my coworkers!"